from Sarah, of SpaceDog Studios
This is a post giving all of BEST an assignment. Yep, an assignment.
Step one: find a box (a shoe box, a photo box, a cereal box, whatever)
Step two: label it RECEIPTS
Step three: put things in it
I'm serious. Just do it, you'll thank me later.
Last night we finished our taxes. I say "we," but really my husband was the one typing numbers into Turbo Tax. Up until last year, my art has been a serious thing for me, but financially not much more than a hobby. Last year, though I made over 2,000 dollars just on Etsy.
This is by no means a fortune, but is enough to affect our tax return since I ended up claiming my income and none of my expenses. I didn't save any receipts or records, or really anything helpful. I know this is Business 101, but I just didn't do it. To be honest I didn't expect to make any income of consequence, and also I just didn't see the importance of keeping these things, until last night.
I really hate "living and learning."
So this year I'm starting off with a labeled box. A small step, I know. But I believe in baby steps. I'll be the first to admit that I know absolutely nothing about taxes or finances . . . frankly numbers scare me, and I don't want to go to jail.
Really, I'm afraid of tax jail.
This year however, I'm determined to take myself and my work more seriously. And that means doing the paperwork. Or at the very least, making a box for the paper work.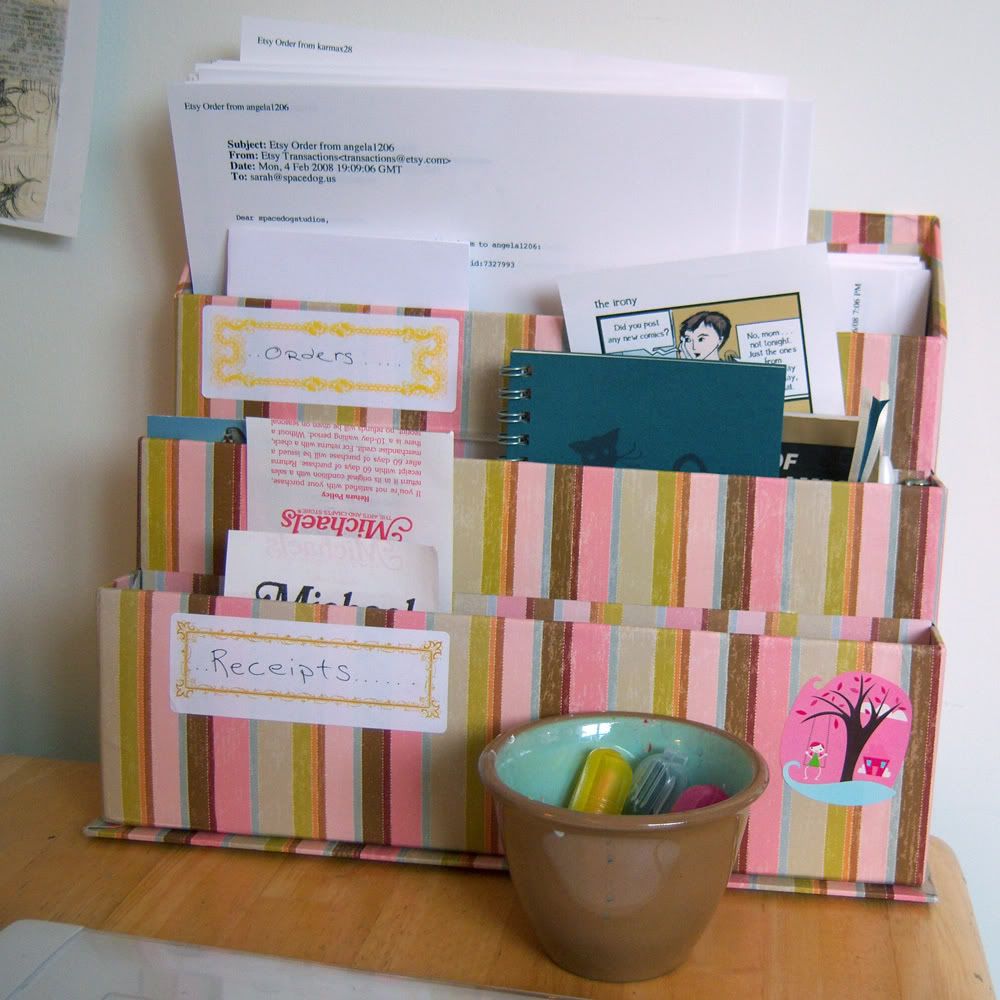 In case anyone else is inspired to get their act together, this
book
on Amazon, and this list of
links
on Etsy are also helpful.