Hi everyone! I'm new to the blog, my name is
Ruth Bleakley
and I have been bookbinding since 2002 (has it been that long already?). I love brightly colored designs and work with Japanese paper to make a lot of
yuzen and/or chiyogami journals
- you may have also seen my
illustrated miniature books
on Etsy. I also
make nautical wedding invitations and stationery
under the name Concertina Press.
But enough about me - here's a tutorial I made about miniature accordion books that I thought you might enjoy, republished from my
bookbinding blog
.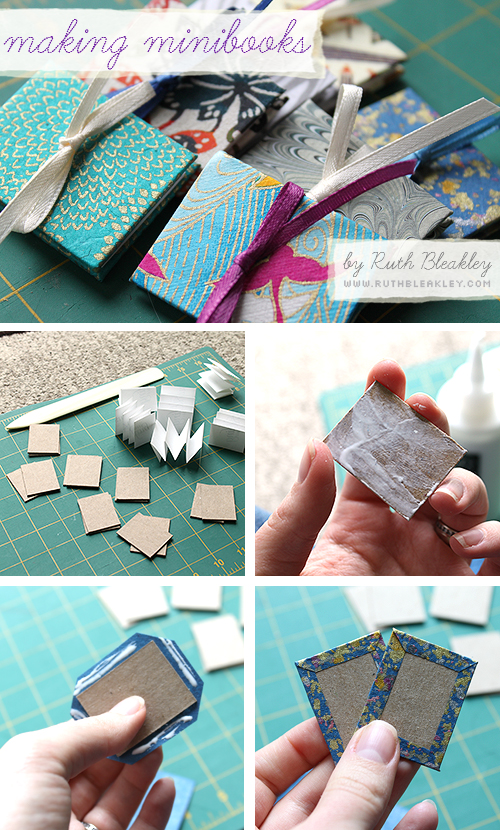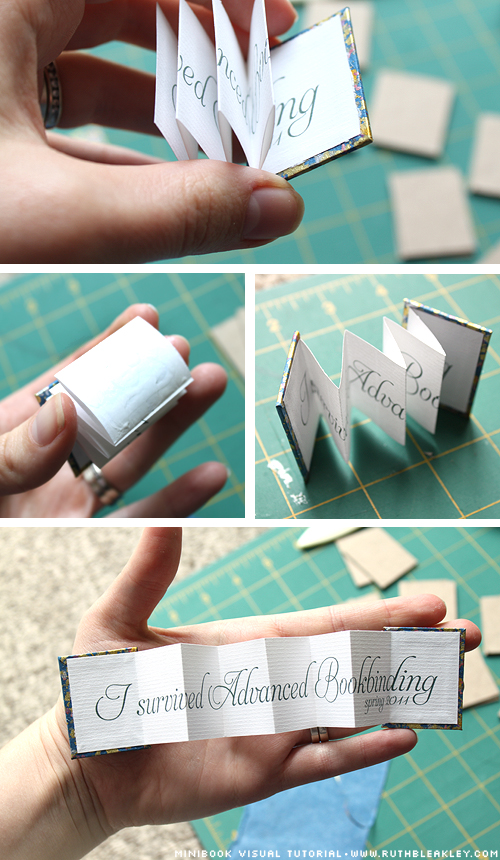 I figure that many of you, since this is a bookbinding blog, will be able to follow along, but if you'd like written directions, you can visit my original
minibook tutorial post
.
Some notes:
the boards I used were scraps from the back of a notepad - I tested them with my
PH pen
to see if they were neutral, and then went ahead. the paper is 8.5x11 (regular US letter size) cut into strips in the short direction, I believe they are 1.5"x8.5",
grain short
(so the accordion folds more easily) but it's been a while. The glue I used is PVA.
Ruth is also on
Pinterest
,
Twitter
and
Flickr
.